Christmas Gift Ideas
The hectic Christmas period will soon be upon us so now is your chance to take full advantage of darker nights & cold mornings by staying in, purchasing your Christmas gifts & wrapping them ready for Father Christmas to collect and deliver. When it comes to Christmas there is several types of presents to find for example you might need Secret Santa Gifts on a budget, Stocking Stuffers & goodies for under the Christmas Tree, but that's not all you will need for Christmas! There is also a range of different stationery and decorations you will need such as personalised Christmas Cards, Christmas Table Decorations, Christmas Tree Decorations, Christmas Signs, Festive Serving Boards, Christmas Thank You Cards and much more.
The Card Zoo is continuously releasing new products that can be personalised to suit your loved ones so we have listed our favourite Christmas gifts that we think your friends and family will certainly love!
Gifts Everyone Will Love: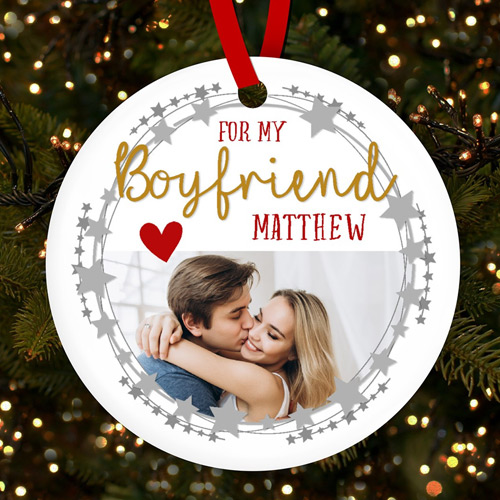 These Acrylic Baubles come in a wide range of designs and shapes that can all be personalised with photos, messages, names & more. Perfect for celebrating a first Christmas, a favourite memory, or creating a family keepsake. Decorating the Christmas tree is every family's favourite holiday tradition so why not make it extra special by adding one of our personalised Christmas tree ornaments that can be treasured as a keepsake and make you smile year after year.
Perfect for young members of your family these night lights come in a wide range of designs and can be personalised with their names! Our personalised lamps give a soft warm light which beautifully highlights the lamps design, creates a stunning focal point, and fills the room with a comforting warming light.
A gift that can really add a new dynamic to your home's interior décor. These freestanding 3D blocks come in 100s of designs and include any song lyric you could possibly think of as well photos, names, dates and more. A gift that can be used for a wide range of occasions such a Christmas, Weddings & Birthdays.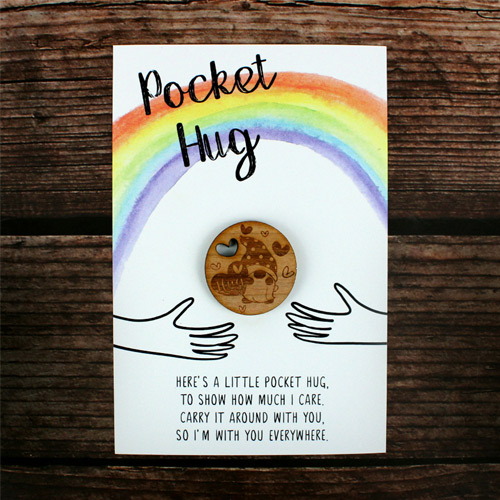 A small keepsake gift that packs a lot of meaning & feelings. These wooden tokens come in a range of fun designs as well as a special poem which tells the receiver how much they mean to you. A pocket hug is something they can carry with them forever and where every they go.
After Buying a Christmas Present
Once you've found the perfect gift there's a few other things you'll need to include like a personalised card or Christmas themed gift tags for example. These compliment the gift perfectly and can really take you gift giving skills to the next level.
We provide 100s of personalised cards in a wide range of themes from Children's characters to funny jokes & celebrities. We also stock fun and festive Christmas gift tags that really helps create a sentimental Christmas experience.
There is also a wide range of decorations to choose from to cover various occasions like Christmas parties, family gatherings or preparing for Santa to arrive. The collection includes personalised bunting, Christmas eve boards, baubles, cheese boards, prints & signs. A totally unique Christmas decoration you can cherish for years to come.
Recommended Products
Recent Posts
Introduction:In a world filled with generic presents and fleeting moments, there is something truly

The hectic Christmas period will soon be upon us so now is your chance to take full advantage of

We've been working hard creating new and fun gifts & accessories ready for the Christmas period